"Modern Medicine, Old Time Country Doc Spirit"
"A Doctor who knows you, and cares about you"
"Be treated as an individual, not as a number"
"A better patient experience"
"Put your Doctor on speed dial"
Mission:
Active Choice Healthcare exists to provide personalized, convenient and unhurried Primary Care of the highest quality to its patients. We believe that relationships are key and build these through a commitment to longer office visits, the use of technology to enable direct communication between Doctor and patients, and fair, transparent pricing.
"I have recommended Dr. Kropp to several friends.  Dr. Eric Kropp is an exceptional young professional.  His warmth and caring is consistent and complements his medical skills." – Theresa
"Dr. Kropp – very down to earth, patient-oriented…. doctor exceptional." – Darren
"Dr. Kropp combines humor, compassion and intelligence to always make me feel comfortable and understood." – Kara
"Dr. Kropp is one of the most special Docs you have – He's listening, open minded – does not seem to hurry you out the door.  He's just wonderful – I would recommend him to anyone." – Patty
"Doctor Kropp is a very good doc; he treats me like a friend when I see him.  I really like him a lot." – Patient
"…one of the best doctors because he cares, and most importantly, he listens to the patient first." – Barry
"I am very happy with my visit with Dr. Kropp.  He listened to me well and really discussed past issues and future concerns to get to know me.  I recommended him to a friend.  Also, I did not feel like he was rushed. – Patient
"Dr. Kropp is great.  He's a good listener, is intelligent and has a sense of humor.  He makes me feel better." – Patient
"Dr. Kropp has a great bedside manner; both myself and my daughter are happy to have him as a primary care provider." – Shannon
"Dr. Kropp is the best doctor I have ever been to." – Jane
"(Dr. Kropp's) demeanor… was warm and congenial, as well as professional."
– Judith
"We love Dr. Kropp."   – Patient
"This was the first time I met my new doctor (Kropp) and I was very impressed with his bedside manner.  He was very professional but down-to-earth and concerned about my condition.  He was great!" – Elizabeth
"Dr. Kropp is always easy to talk to and very understanding of problems." – Jenny
"Dr. Kropp is the best doctor I've been to in years (20+)." – Michael
"Dr. Kropp has always taken time to explain things, is always very helpful, shows care and concern when talking about any issues that come up." – B.B.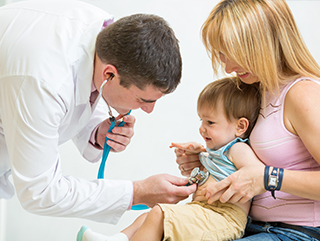 Relationships are key
Dr. Kropp takes the time to develop a personal and trusting relationship with each of his patients.
See your Doctor
Office visits will always be with Dr. Kropp. (Don't worry, we'll have backup if he's out of town). He will be the one to personally and promptly deliver your test results, respond to your calls and emails, and follow-up with you between office visits.
Smaller practice
We limit the number patients that we enroll (fewer than ⅓ of the typical practice), and have a small staff so you'll get to know us as well as we would like to know you.
Personalized care plans
Dr. Kropp utilizes science, technology, and healthy living in a collaborative fashion to help patients set and achieve their personal goals for wellness and happiness.
Open minded
The foundation of Dr. Kropp's practice style is based on his training in traditional Allopathic Family Medicine, yet he is also open to the integration of safe and effective Complementary and Alternative Medicine.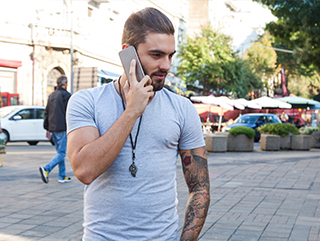 Email, Cell Phone, Text - Virtual Visits
A quick question or simple problem shouldn't mean a day lost from work, so we make it as quick and easy as possible to connect with your Doctor by phone, text, email and soon by video call as well.
Easy to schedule office visits
We strive for same or next-day appointments for sick visits, and can even handle minor suturing, wound care and splinting. The ER is for emergencies– otherwise call us.  
Extended office hours
9-5 may work for banks, but we like to mix it up so you don't have to take time off from work to see us. We can accommodate early or late appointments throughout the week.

A medical home when you are away from home
Whether you travel out of town for work, to escape the harsh winter, or for a well earned vacation, you can leave town with the peace of mind that you can always get your personal doctor on the line.
House calls
Although the Doctor's "black bag" is a little bigger these days, house calls are one way of caring that modern medicine just can't improve upon. (Available on a limited basis for an additional fee.)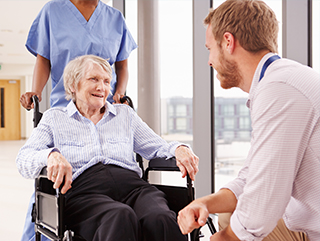 Longer office visits
Sometimes a picture is worth a thousand words, and sometimes it takes a thousand words to paint the picture.  We schedule 30-60 minutes per visits so that you are not rushed. We plan ahead for that one last question you'll think of on your way out the door!
A Doctor's time belongs to the patient
When patients pay directly for their care, and third party payers are kept out of the equation, the burden of meaningless administrative tasks and red tape such as data entry, reporting, billing, and coding are reduced, and Dr. Kropp gives this time back to his patients.
Time to teach and learn
We believe it is vital that patients accurately understand their medical conditions and options. Time spent educating patients pays off in more confident and appropriate shared decision making and self-management skills. It is also a chance for us to learn from our patients who live with these conditions so that we can better help all of our patients.
Spending more time can save you money
By taking adequate time to fully evaluate and assess problems and how they relate to the whole patient, costly referrals can often be avoided. We take the time to think critically about how a given test or referral could positively change the diagnosis or treatment options. We also weigh the potential harms, which may include overtreatment or further expense and worry regarding incidental findings.
Get to know us over time
Whether you see us regularly for chronic care management, or just for the occasional sick visit or wellness checkup, our phones are on, our inbox is waiting, and our doors are open, so that over time we can build a personalized relationship with each of our patients.
Want to learn more? Check out
For Information, Questions and Enrollment.